Creating all types of visual & audiovisual quality solutions through design that helps users to succeed in their projects.
Successful companies, brands, startups, products, and others take care of their image and values down to the smallest detail, thus achieving a presence and coherence that makes the client bet for them.
So don't waste any more time, put your batteries up, and make people notice you!
Clients like these have confidence in my solutions:
SERVICES AND SOLUTIONS I PROVIDE
Motion Graphics will make your video look dynamic and fresh, modern and current, to capture the full attention of your viewers connecting emotionally.
They will reinforce your brand by giving it depth and making your concept interesting and friendly.
Differentiate yourself from your competition and show yourself to the world with a corporate video that generates notoriety to your business, company, event, product, or service, making users who fall in love when they see it share it and visit your website.
It will be the most dynamic and effective way to make yourself known. And you will sell more!
The image that your brand shows to the world is not a joke, it is one of the most important things to take care of within your project.
Understanding both the concept, and your competition and the users of your sector is a fundamental part when creating a brand or redesigning it.
I will help you make your brand have a unique and very worthy identity.
Make your events epic, transforming fantasy into reality through light.
Video Mapping is the projection of audiovisuals on any kind of surface (buildings, sculptures, vehicles, objects, etc.) to create a unique experience where the volumes seem to come to life.
Put a Video Mapping on your event and you will not leave anyone indifferent!
Have you filmed a video or advertisement where one or more elements that you want to change appear? Don't you have the budget to shoot a scene that is too expensive? Or do you just want your footage to contain effects impossible to record in real life?
Well, now you can do it!
VFX (Visual Effects) are computer-generated images (CGI) integrated into filming through Post-Production. They are widely used in both cinema and advertising.
Thanks to virtual animation and the latest generation software, VFX are now accessible even for small productions.
OTHER SERVICES AND SOLUTIONS
The creative solutions and the graphic and audiovisual services that I provide are 100% adaptable to your needs since each project requires a different resolution and execution from the rest to provide the best option for your target.
2D, 3D Illustration, Character Design, Photography, Video, Video Editing, etc. are other services that I can provide in case the project requires it.
I have a portfolio of professionals with different skills and disciplines to be able to tackle larger and more ambitious projects.
So don't waste any more time and give your project all the attention it deserves!
WHAT DO MY CLIENTS SAY ABOUT ME?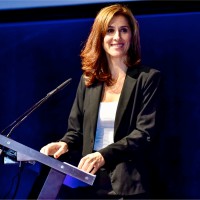 Head of Communication, Press and Marketing at Unió de Federacions Esportives de Catalunya
"I have worked with Ferran in the redefinition of the image and the opening of a television program on competitions of the federated sport. I can highlight from him that he has good proposals, works within timings, offers a professional and flexible execution to changes, and very demanding on the result."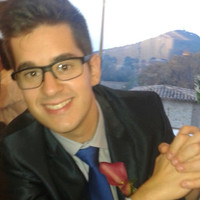 CEO at Digital Hamster - Online and offline marketing professional
"Ferran has shown that he is a great professional making animated videos. He has understood our needs very quickly and has managed to reflect it in a high quality animated video. Recommended for any company. We will continue and count on Ferran for future projects."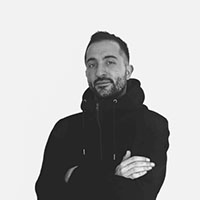 Strategic Planner at Agencia Yellow
"I worked for the first time with Ferran on a 3D project and he knew how to find what we needed for the advertising piece perfectly, he was also quite fast in time and in response while showing his dedication and interest in his remaining a good result. I highly recommend him and would definitely count on him again."
DON'T HESITATE ANYMORE,
GIVE YOUR PROJECT THE VALUE IT DESERVES
Do you want us to talk about your project?
Get in touch, I will be happy to help you!