Category: Corporative Video - 2D - Motion Graphics - Art Direction
Pridatect (Barcelona) needed an extra tool to differentiate themselves to show their product among their users in an efficient, clear & dynamic way.
They contacted me to help them solve this part of digital marketing with an animated Corporate Video that talks about Pridatect 360, a definitive solution for the Data Protection Officer (DPO), the natural or legal person in charge of ensuring compliance and execution. of data protection regulations within companies.
Starting from a script made by the client, I created a Storyboard (illustrated script) that visually explained everything my client wanted to express through this video. Once approved, I designed the main character with a vector editing software to adapt him to what Pridatect wanted, a DPO with a hard-working & responsible look, with a bit formal outfit, to be easily related to an office. After that, I prepared his facial expressions and virtual skeleton to leave him ready for the next step. Once the office sets were designed, I animated the entire shot sequence of the video for a later montage.
With this video, my client obtained a valuable tool that helped them explain & show to the world everything their great product can do while helping them to position on the net.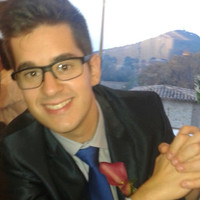 CEO at Digital Hamster - Online and offline marketing professional
"Ferran has shown that he is a great professional making animated videos. He has understood our needs very quickly and has managed to reflect it in a high quality animated video. Recommended for any company. We will continue and count on Ferran for future projects."